SHENZHEN Search Results: "Design Biennale"
SHENZHEN PRESENTATIONS
SITEWIDE Search Results: "Design Biennale"
SITEWIDE CHANNELS
Svensk Form (the Swedish Society of Crafts and Design) is a not-for-profit membership association mandated by the Swedish government to promote Swedish design at home and abroad.
ArchiAid was formed soon after the devastating events of 3/11 in Japan. Many of Japan's leading architects joined forces with students of architecture to help design and rebuild some of the hardest hit coastal areas.
PechaKucha Nights at Tokyo Design Week are where audiences can catch presentations by some of the brightest and most interesting design talent in Japan (with a few welcome guests from abroad). Each year's event fills up the TDW venue where it is held, with upwards of 700 to 1000 in attendance.
"Powered by PechaKucha" events are one-off events that are separate from regular city-based PechaKucha Nights, and that are usually held as part of festivals and conferences, but can also act as standalone events. These events include presentations that use the PechaKucha 20 images x 20 seconds format.
PechaKucha teamed up with 21_21 DESIGN SIGHT as part of the "Design Ah!" exhibition to produce two special events on March 23rd. One for kids, where they made and presented their 20x20s in an open workshop. The other for 'grown-ups' was part of Roppongi Art Night, and featured an inspiring lineup of design talent.
Architecture for Humanity is a 501(c)3 non-profit, that has been building a better future through the power of design for the past 15 years. We provide architecture, planning and project management services including construction management and post-occupancy analysis, and facilitate community engagement throughout each project. At the core of our mission, we believe everyone deserves access to the benefits of good design.
Autodesk is changing the way the world is designed and made. Everyone—from design professionals, engineers and architects to digital artists, students and hobbyists—uses Autodesk software to unlock their creativity and solve important challenges. Autodesk's partnership with PechaKucha includes a presence at design weeks and festivals around the world through special PechaKucha Night events
SITEWIDE CITIES
SITEWIDE PEOPLE
SITEWIDE EVENTS
SITEWIDE PRESENTATIONS
SITEWIDE BLOG POSTS
PKN at Design Indaba Expo
For this year's edition of Design Indaba Expo -- taking place this weekend in Cape Town -- two nights of PechaKucha Night events have been added to the schedule. You can find out the lineups for each session (February 27 and 28, both from 17:00) here.
Design Authenticity in Miami
PechaKucha Night in Miami is readying for a special edition event, in collaboration with the Hospitality Design Boutique Exposition & Conference. You should always be yourself and that same authenticity goes for the spaces we live in. Does your bedroom look like a confessional? Is your white loft space ready for a gastric bypass surgery? It's time to explore this idea of Design Authenticity… Pecha Kucha Miami continues to weave itself into the international creative and cultural fabric with its latest Hospitality Design Boutique Exposition & Conference collaboration. Pecha Kucha: Design Authenticity will feature eights presenters sharing their perspectives from international research, cutting edge technology, the humanities, social responsibility, and ecology. The event takes place September 15 (13:00-14:00) at the Miami Beach Convention Center.
PKN Joins Budapest Design Week
Budapest is readying up for its PechaKucha Night Vol. 15, set to take place next week (October 8) as part of the Budapest Design Week.
360 Global Design
One of the presenters at last week's PechaKucha Night in Marseille Vol. 8 -- see our event report here -- was designer Patrick Jouffret, of Paris and Toulon-based studio 360 Global Design. His presentation covered a few projects, including the cycling work we highlight in this post.
PechaKucha at 17th Sydney Biennale
Some great news coming out of Sydney today, with artistic director David Elliott unveiling some of the highlights from this year's Sydney Biennale (May 12 to August 1). Part of the reveal is that the event will be partnering up with PechaKucha for a series of nights, to be held at the SuperDeluxe@Artspace, a temporary venue that will act as an offshoot of Tokyo's very own SuperDeluxe, the birth place of PechaKucha.
17th Biennale of Sydney Identity
As we've mentioned a few times already, PechaKucha is a proud participant of this year's 17th Biennale of Sydney, both in terms of providing a regular series of PK events throughout the duration of the event (which goes until August 1), and with the inclusion of a temporary SuperDeluxe event space -- for those who don't know, SuperDeluxe is home to PKN in Tokyo, and also where it all started. We bring this up because the Creative Review blog has posted an extensive look at the identity for the festival, created by Barnbrook, as well as the event catalogue.
Untitled Design
Today's presentation -- it was part of November's "Tokyo Design Week" edition of PechaKucha Night Vol. 77 -- sees Tokyo-based Marcus Bird cover design origins, and ideas about inspiration and creation based on his travels, personal design style, and his background as a Jamaican creative.
Heineken Open Design Explorations - The Designers
As we covered in recent months, the Heineken Open Design Explorations competition was held in four cities (Tokyo, New York, Milan, and Sao Paulo) to chose a team of designers through PechaKucha events, with the goal of producing a temporary club space at next year's Milano Salone. You'll find more details in this press release, but here are all of the designers who were chosen to participate. Congratulations to everyone, and here's looking forward to the resulting project! New York CityPhilip Sierzega (Motion design)Lee Gibson (Interior design)Michelle Wu (Fashion design)Sandra Garcia Pagola (Graphic design)Kirkland Summers (Graphic design)Adam Aleksander (Product design)TokyoAlistair Townsend (Interior design)Yukihiro Shoda (Motion design)Kazuhiko Hayakawa (Product design)Miku Sega (Interior design)MilanEmanuele Magini (Product design)Giuseppe Conca (Product design)Vicenzo Amendolagine (Interior design)Gianluca Macaluso (Motion design)Sao PauloFabricio Lima (Motion design)Daniela Colnaghi (Interior design)Patrick Kampff (Fashion design)André Coelho (Graphic design)Brunno Jahara (Product design)
Computer Graphic Character Design
In "Computer Graphic Character Design," a group of students (Reibe Studios) from computer science and fine arts departments share with us the methodologies they apply to the creation of characters in computer graphic design, and how they produced two short films. The presentation was recorded at PechaKucha Night in Catania Vol. 11, and is in Italian.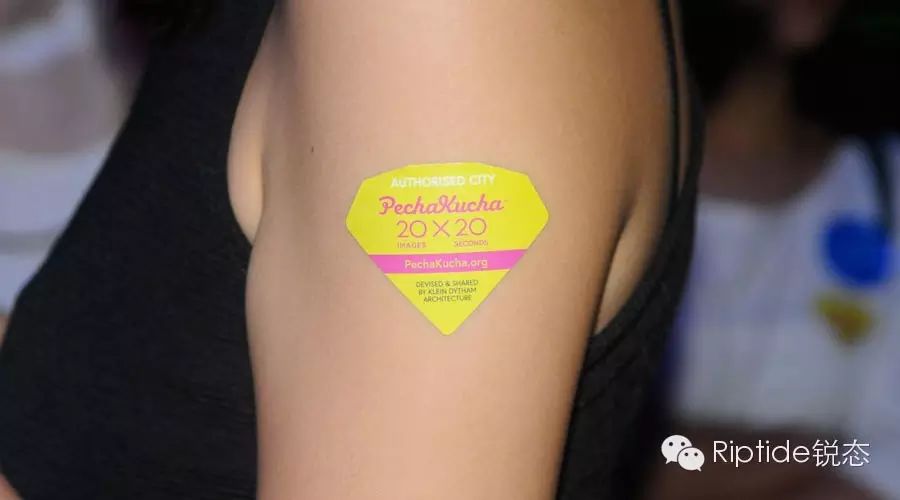 PKN #20 - The first photos 第一轮照片
First echos of the jungle night... GGRrrrr! 第一次回想关于那个在丛林中的夜晚...第二十期吱吱喳喳读图夜与第一届设计双年展 2014年9月6日 - 小巴黎餐厅 - 第二十期深圳"吱吱喳喳读图夜"庆典 - 第一届香港/深圳设计双年展 - 吱吱喳喳之王大奖   Pecha Kucha Night #20 x 1st Design Biennale September 6th 2014 - Les Duos   - 20th Shenzhen PKN Celebration - 1st HK/SZ Design Biennale - Kucha King Awards 记住第二十一期吱吱喳喳读图夜的日期! 9月20日在欢乐海岸小巴黎餐厅吱吱喳喳读图夜与第一届香港深圳设计双年展 关注我们的官方微信的帐户:Riptide锐态   Mark the date for PKN Volume #21! September 20th in Les Duos - OCT Bay Pecha Kucha Night x 1st HK/SZ Design Biennale   Add our official Weixin account to be informed: Riptide锐态