SEPTEMBER 12, 2014
[POLL] Kucha King #20 - Part 1
Creative Citizens, Open Election!
It's time to vote for the "Kucha King" of PKN Volume #20!

Everyone can vote…
Read our following reviews in Chinese and English and watch the video (language depending the presenter). The vote is organised in 2 parts and will combine both results to crown the King.

Add our official Weixin account: Riptide锐态.
You can find all these presentations and much more on https://www.pechakucha.org/cities/shenzhen#presentations

(投票)Kucha King 第二十期-第一部分
创意市民们,公开选取了!
到时间为第二十期的吱吱喳喳读图夜的Kucha King投票了!

每个人都可以投票
请阅读下面中英文版的回顾并且观看这个视频(语言要看嘉宾来自哪个国家),王冠到底花落谁家由两部分总的票数决定。

添加我们的官方微信:Riptide锐态
点击"历史回顾"查询(投票)Kucha King 你可以在https://www.pechakucha.org/cities/shenzhen#presentations上找到更多相关信息
1、戴美儿 Emily Dai: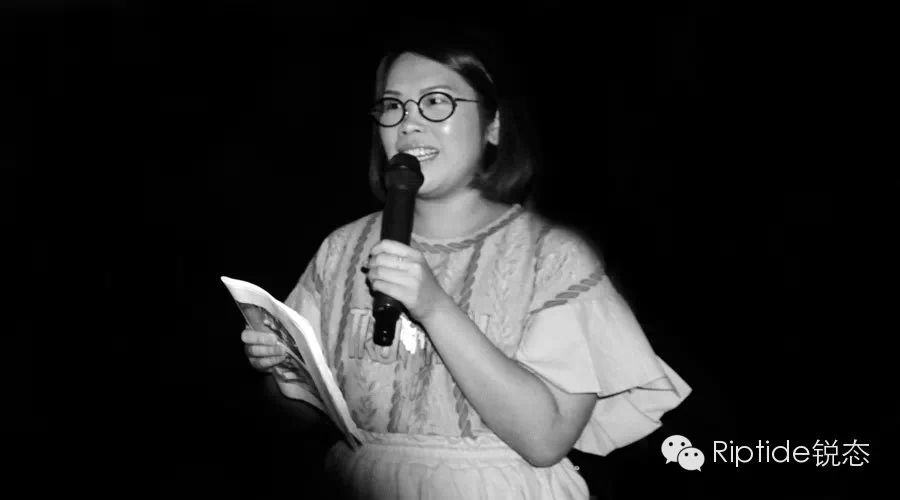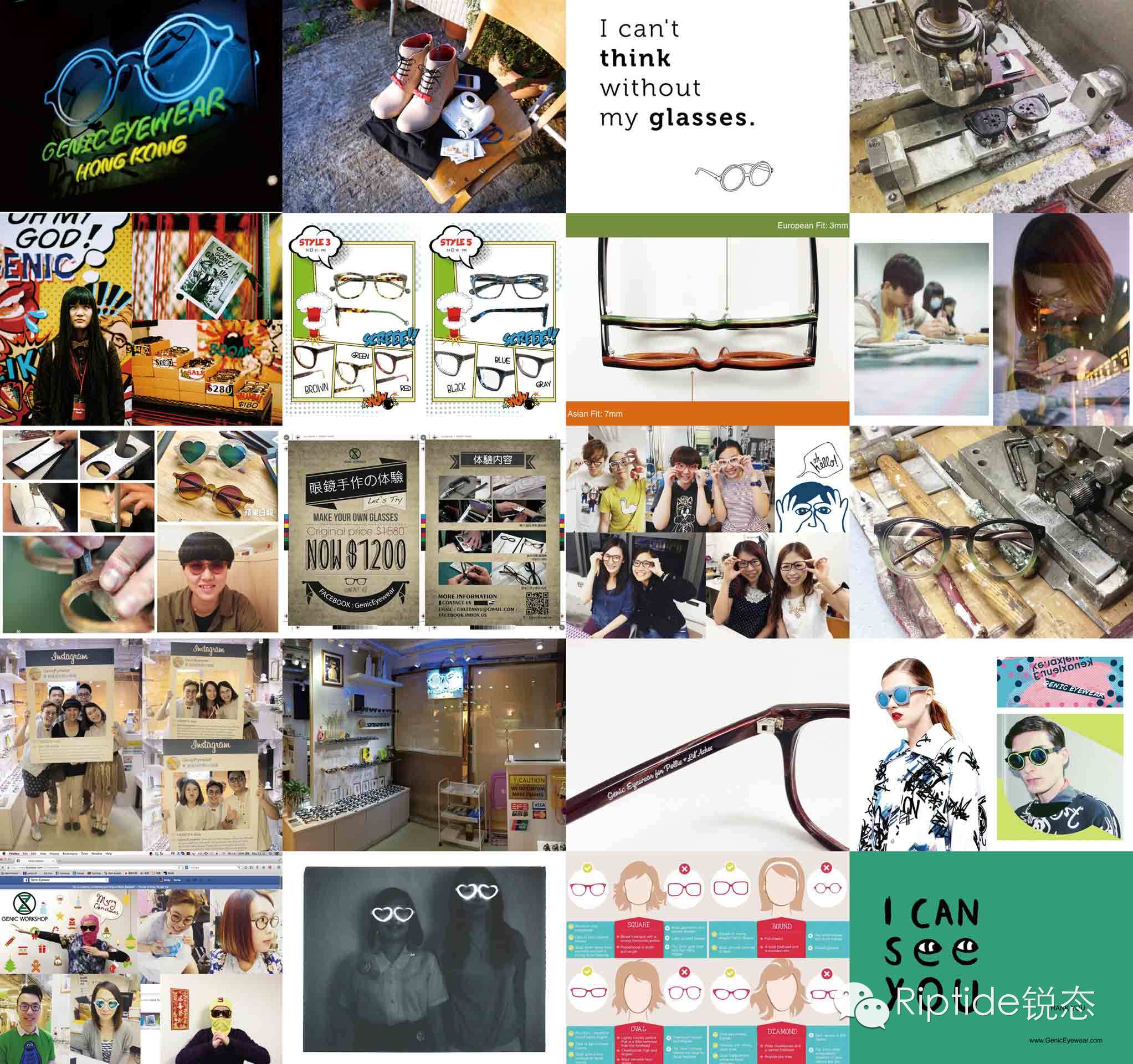 "没了眼镜就不会思考",戴美儿的眼镜宣言语出惊人,她是香港时尚眼镜品牌"Genic Eyewear"的创始人,在她的设计理念当中,时尚、摄影、建筑、音乐或美容都可以作为设计灵感来源。但归根结底,她认为适合的才是最好的。因此,她致力于为塌鼻子亚洲人设计最适合佩戴的个性化眼镜,这个鼻梁上的小小物件,如果选对了可以与佩戴者融为一体,甚至让人觉得离开了它就"不会思考"。
除了分享这独具一格的设计理念,戴美儿还通过图片分享了"Genic Eyewear"品牌推出的多款产品。这些眼镜为切合亚洲人较扁鼻梁,鼻托做得较高,另备有复古形状、浮夸颜色或纹理,令眼镜不止于必需品,而是代表个性的时尚配饰。戴美儿说,既然要做个性化设计,就要将个性化进行到底。因此她开设了"造一副属于自己的眼镜"工作坊,让参加者只需利用简单工具,花上数小时便能亲手造出独一无二、属于自己的眼镜。
"I can't think without my glasses" says Emily Dai, the founder of Hong Kong fashion brand Genic Eyewear. According to her conception of design, fashion, photography, architecture, music and beauty are all in spirational. But she is also concerned with the practical elements of design.For this reason, Dai has dedicate herself to designing the most suitable glasses, particularly for Asians with lower noses.
In addition to sharing her unique design concepts, Emily Dai also shared photos of GenicEyewear's different product styles, incorporating retro shapes,flamboyant colours and textures. Dai says: "Good design must be personalised."Her workshop's stated aim is "to build glasses that belong to the owner."Customers need only spend a couple of hours and curtesy of Genic Eyewear, they will have their own unique pair of glasses.
2、郑雷:Zheng Lei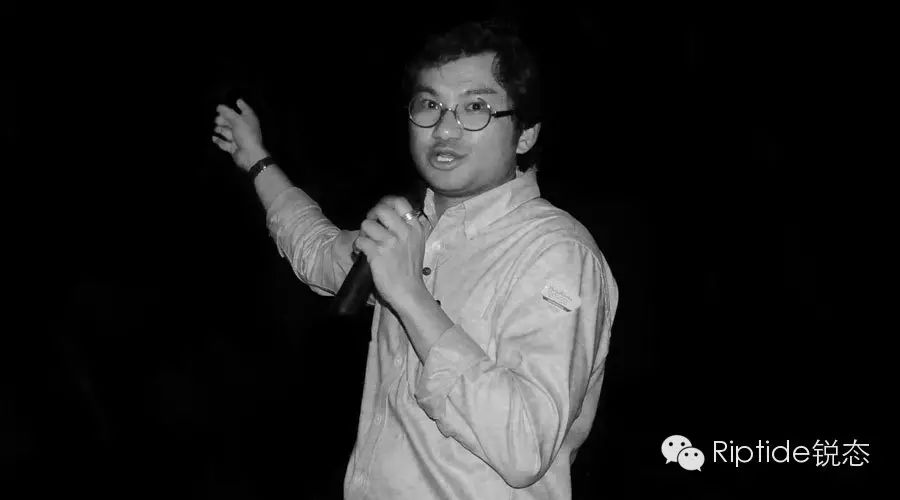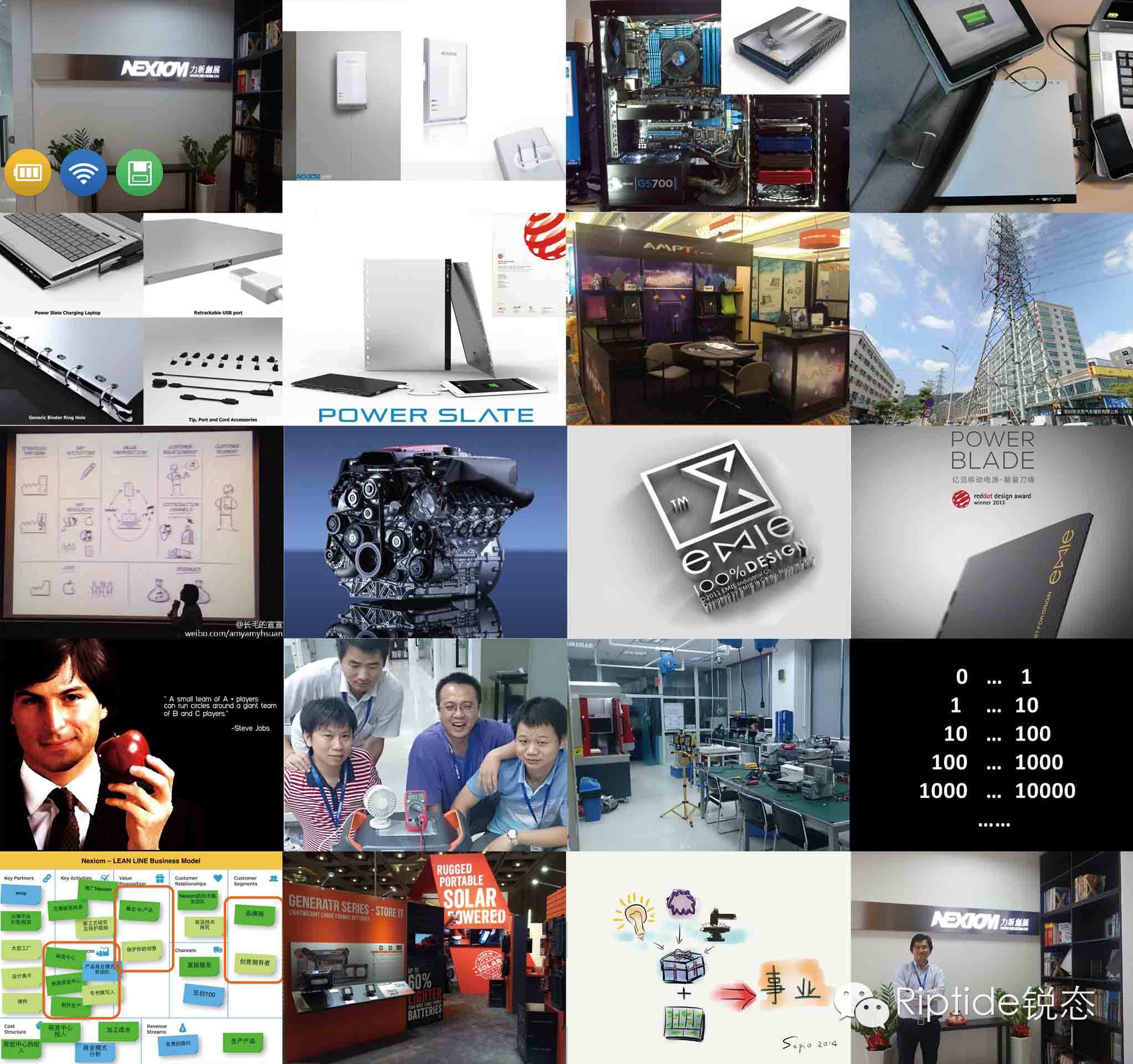 如果你认为设计师的创造力只局限在产品领域,那你就OUT了!"设计好的商业模式"是郑雷的设计团队的亮点之一。电子产品渗透在现代人生活的方方面面,电脑、移动硬盘、充电宝……苦于被各类电子产品所奴役的人们,不妨关注一下郑雷团队所设计的产品。
他通过20张图片分享了为生活做减法的设计理念。其中包括一款可以与所有笔记本电脑兼容的电源,轻薄便于携带,小身材大用途,用过的人都说好。郑雷说,他们除了要做最棒的设计和产品之外,还竭尽全力设计出好的商业模式,力求一条"无短板"的设计链条。因此,执行力显得至关重要。高效高质完成从设计到生产销售的每一个环节,用自身强大的气场吸引业界关注。这种专注的精气神儿,能不点个赞吗?
If you think the designer's creativity is only limited to the production field then you are wrong. The design of a good business model is one of the specialties of Zheng Lei's design team. Electronic product penetration in all aspects of modern life, from computers toexternal hard drives.
Lei showed 20 pictures to share the idea of design as a philosophy for life, including a notebook computer compatible with all powersystems. Lei believes execution is critical, promoting efficient high-qualityfinish right down the line, from design to production to sales
3、李成 Cheng Lee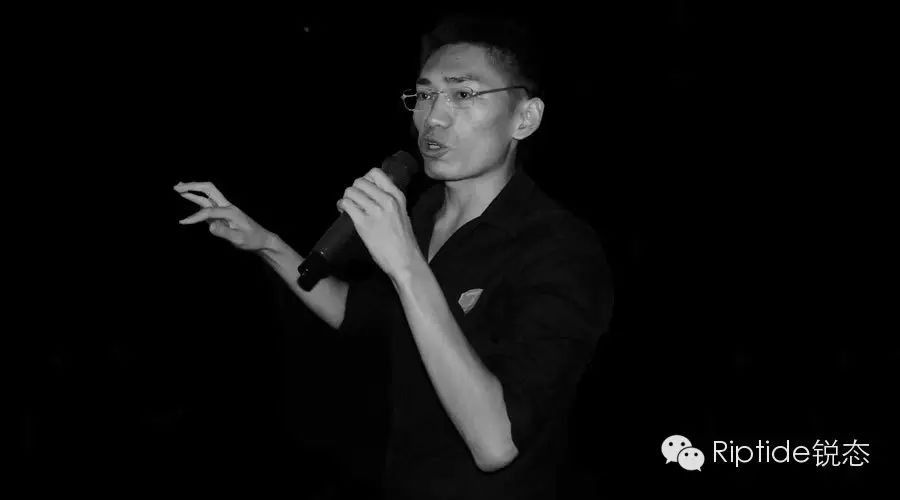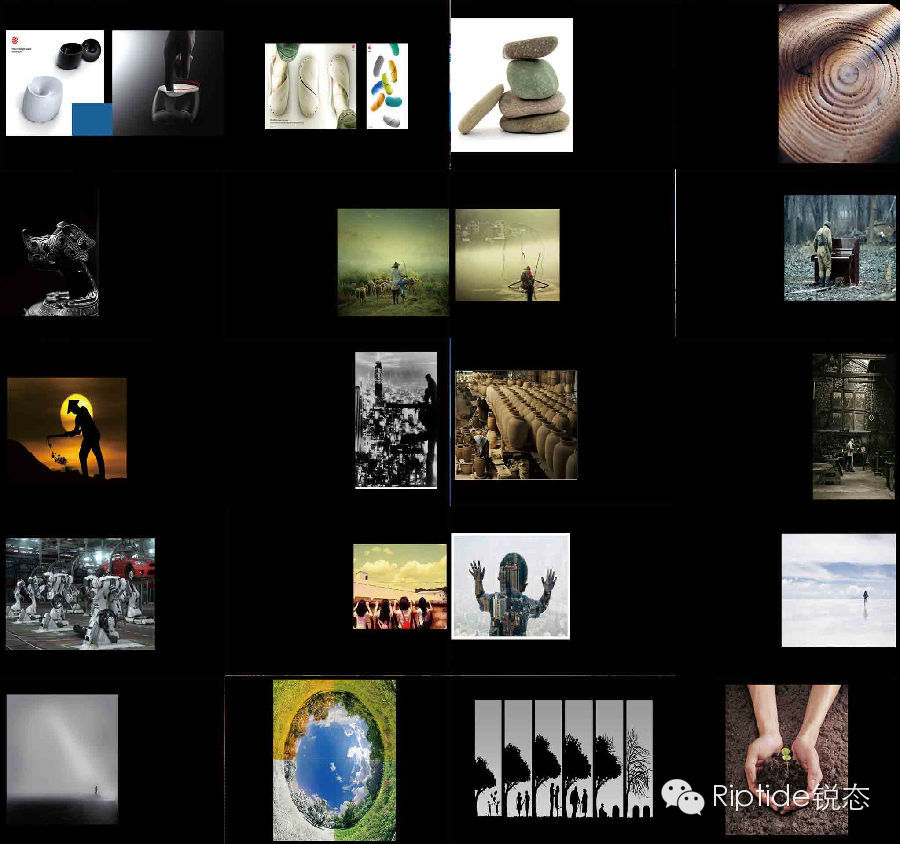 在李成看来,"不确定性"是设计的魂儿,也是设计的根。社会发展日新月异,现代人如果捧着一个原始人专属的青铜器来喝水,一定会被另眼相看,我们回不到过去的生活,也无法延续往昔的生活状态,人类的生活需求在岁月更迭中渐渐演变,如何抓住这种变化,看透生活的"不确定性",李成认为这是设计师应该思考的一大课题。
"随着社会发展,产品超出了我们过去的预期。"李成通过他设计的产品图片,比如手指咖啡杯,两面拖鞋来展现他赋予产品的新使命。不断超越客户的预期,不妄图去界定一个客户是他所坚持的设计理念。
In Li Cheng's view "uncertainty" is not simply design's spirit, it is also design's roots. In a developing, ever-changing society, if modern people hold on to a primitive ideas we won't be able to adapt to contemporary life and the new environment. The demands of human beings are gradually evolving as time changes, through the "uncertainty" of life. Li Cheng considers that this is a major issue for designers.
"With the development of society, products must exceed our expectations of the past," says Li. Showing examples of his innovations, Li advocates that designers must continuously exceed the expectations of customers and never try to define or pigeonhole who their customers are.
4、魏明 William Wei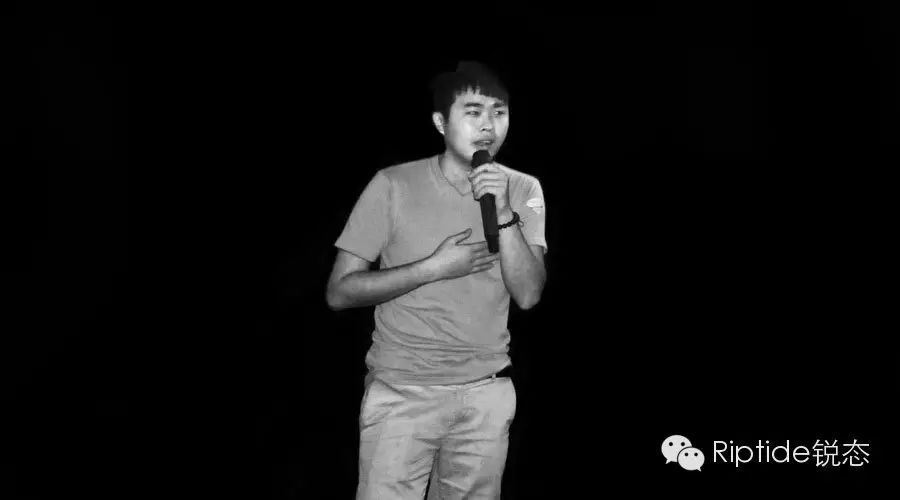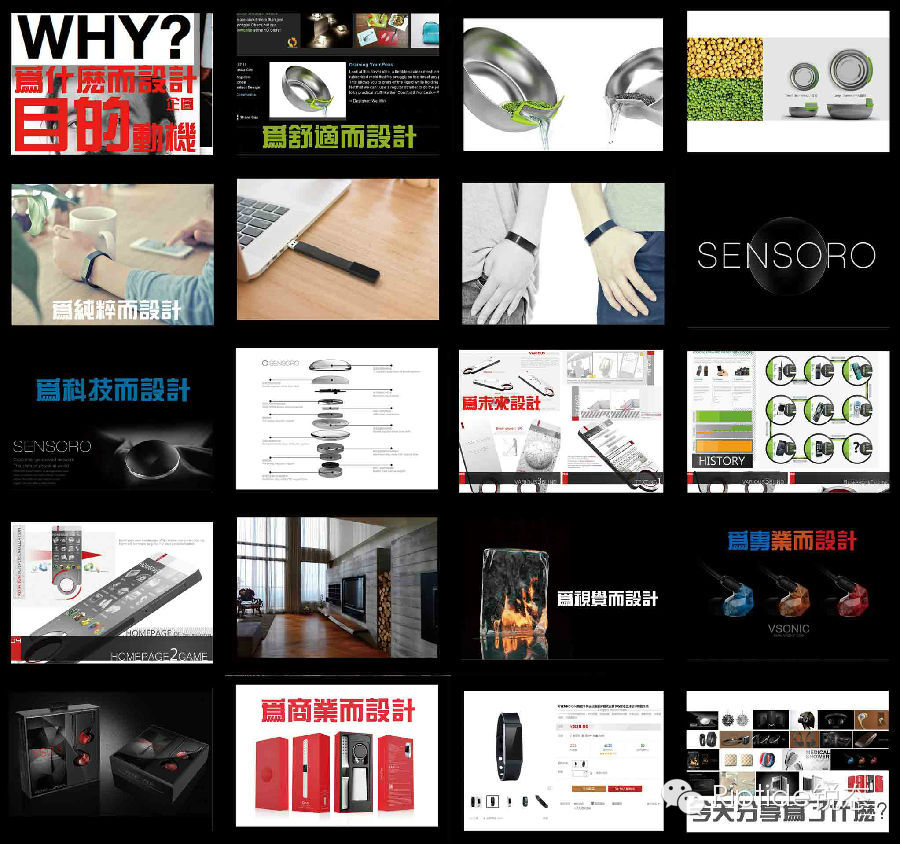 设计师魏明与大家分享的第一张图上有个大大的"WHY"。为什么要做设计,希望通过设计达到什么目的,处女座的他,把严谨思维和完美主义融入设计当中。
以"为纯粹而设计"和"为商业而设计"为例。他做的一款电子产品,通过透明的外壳将产品内部的元器件都展现在消费者的眼中,毫无遮掩,纯粹成一种境界。商业,不应该成为设计师避而不谈的词儿。"做什么设计都是为了消费者可以买单",这个观点直截了当。他为大家展示了一款在网站上销售的手表,"原材料的成本不高,但是通过设计提升了产品的价值,带给了使用者独特的体验",这番话诚恳而实在。
"通过设计触摸未来"是一个较为新颖的观点。魏明认为设计未来是他的一大使命,而科技代表未来,因此在他的设计中可以看到科技的踪影。"现代人离不开通讯工具,从最初的BB机演变成今天的触屏手机,未来是否存在3D的手机?" 这款基于"未来"和"科技"理念设计的手机为他赢得了红点设计奖。
William Wei's presentation concerned the rhetoric question "Why We Design?" What is the purpose of design? Wei promotes a rigorous scientific way of thinking with perfectionism in every aspect of his design.
Wei held-up "pure design" and"commercial design" as conceptual examples, showing images of an electronic product, the internal components visible through a transparent shell, arguing that without a cover, the product is in a pure state. "Business should not be avoided" Wei warns the audience as "whatever you do the consumer must pay for it". Wei view's views are very straightforward noting the cost of raw materials is not high. But Wei enhances the value of the product bydesign to bring a unique user-experience to people.
Touching the future with design is a perspective Wei Ming upholds believing in the great mission of the future and of the technology that will build it. Wei notes that modern people and communication tools are already inseparable asking what if there are 3D mobile phones in the future? It is this kind of visionary thinking that won Wei the Red Dot Design Award.

记住第二十一期吱吱喳喳读图夜的日期!
9月20日在欢乐海岸小巴黎餐厅
吱吱喳喳读图夜与第一届香港深圳设计双年展
关注我们的官方微信的帐户:Riptide锐态
Mark the date for PKN Volume #21!
September 20th in Les Duos - OCT Bay
Pecha Kucha Night x 1st HK/SZ Design Biennale
Add our official Weixin account to be informed: Riptide锐态
欢迎关注我们的公众微信平台留意活动最新消息

Follow our presenters-reviews and vote for your King by adding the official Wechat Riptide account: Riptide锐态