AUGUST 20, 2014
Energising Enterprise since 2010
The fourth Pechkucha Night to be held in Shenzhen moved from its traditional home in the OCT Loft to Art De Vivre in Shang Meilin asco-organisers Michael Patte and Gigi Liang sought to reach out to the city's creative talents and new audiences alike.
(English bellow).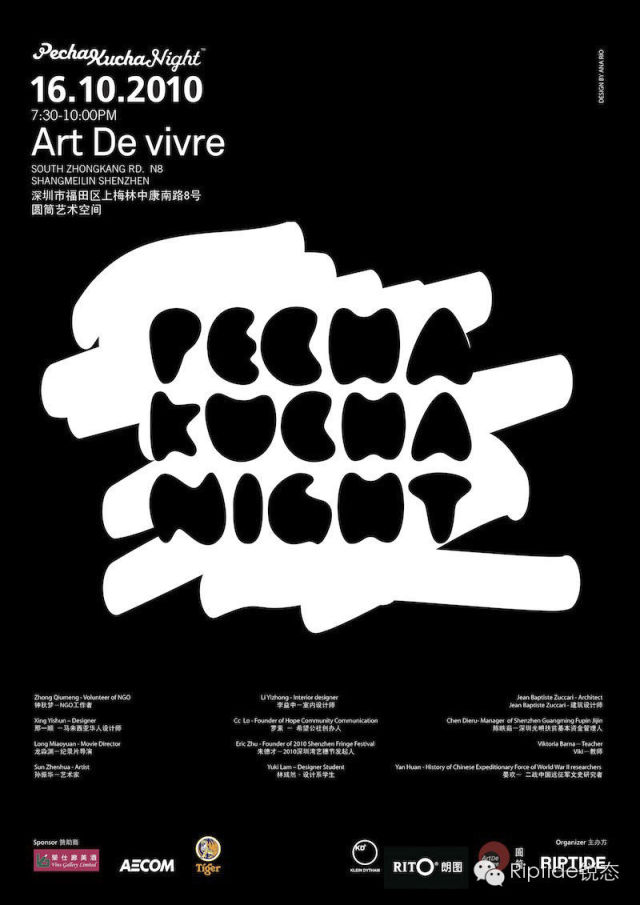 第四期吱吱喳喳读图夜第一次从OCT创意园移到上梅林的Art De Vivre, 协办者Michael Patte和梁秀枝努力寻求这个城市的创新人才和新的观众群。活动再一次成功举办, 首次展示了本土设计师人才, 而不只是外国艺术家。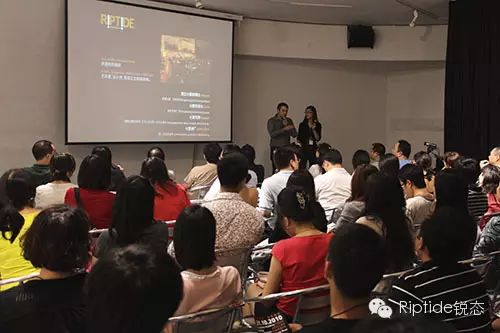 The event was well-attended once again and showcased talents that were predominately local, as opposed to foreign, for the first time.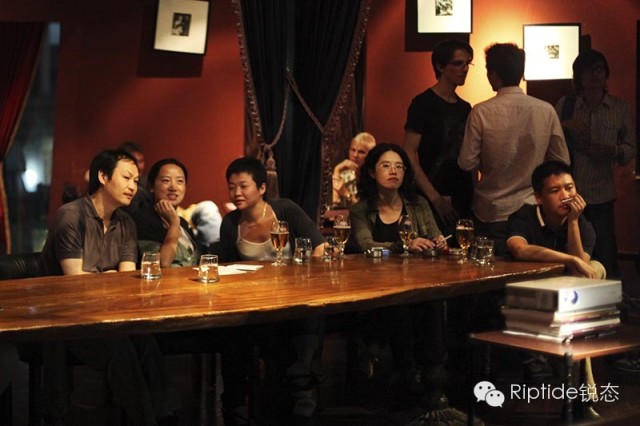 我们将会在9月6日欢乐海岸小巴黎法式餐厅举办第20期吱吱喳喳读图夜,在活动中我们将会颁发吱吱喳喳读图夜大奖,与大家一起庆祝吱吱喳喳读图夜深圳二十期庆典。记住这个日期,期待您当晚的到来。
The Kucha King Awards will be held during the Special 20th Pechakucha Night X HK/SZ Design Biennale on September 6 in Les Duos OCT Bay 7:00pm. Mark the date!
Please vote for yout Kucha King
1. 钟秋梦
2. 邢一顺
3. 龙淼渊
4. 冯志峰
5. 孙振华
6. 李益中
7. 罗素
8. 朱德才
9. 林或然
10. 陈迭茹
欢迎关注我们的公众微信平台留意活动最新消息
Follow our presenters-reviews and vote for your King by adding the official Wechat Riptide account: Riptide锐态